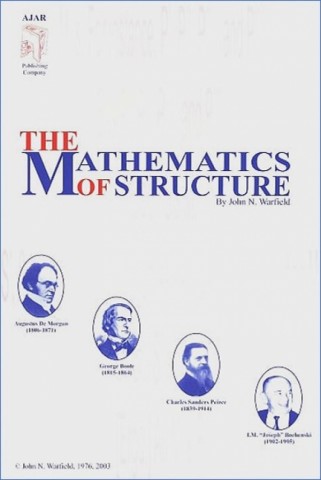 Author

Warfield, John N.

Publisher

AJAR Publishing Company, Palm Harbor, Florida, 158p Reprint of pages 208-366 of Wiley, Societal Systems, 1976. ISBN 0-9716962-2-5; ISBN 978-0-9716962-2-8 Copyright 2003 by John N. Warfield
Augmented by a 2-page introductory Preface written in November 2002, The Mathematics of Structure consists of Chapters 8 to 14 of Warfield's Societal Systems.
The book focuses on the mathematics behind Interpretive Structural Modeling (ISM). It is an enlargement of an IASIS Report printed in 1997 which contained only three chapters. Figures were copied from Societal Systems. 
Additional Info
Files for Download not available