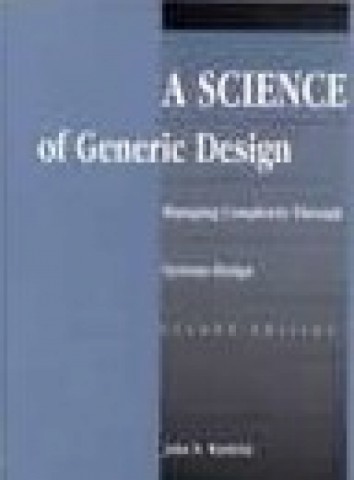 Author

Warfield, John N.

Publisher

Ajar Publishing Company, Palm Harbor, Florida (2003). 588p (2 volumes) 28.5 cm. ISBN 0-9716962-3-3; ISBN 978-0-9716962-3-5. Copyright 2003 by John N. Warfield
This third edition of A Science of Generic Design from AJAR Publishing is in two volumes. It is a reproduction of the one-volume 1994 Second Edition issued by Iowa State University Press. It has been produced in response to demand from those who have been unable to get the hard cover 1994 edition from other sources since it has gone out of print.
For more information, readers may enquire with Ajar Publishing Company.
Additional Info
Files for Download not available