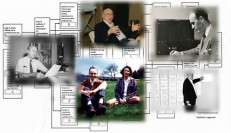 Much of Dr. Warfield's work and those of his colleagues is available in the Warfield Collection of the Fenwick Library at George Mason University, (GMU), Fairfax, Virgina. The work cannot presently be downloaded, but the extensive collection is indexed.
It includes books, papers, compact disks, videos, audio disks, and several hundred transparencies.
The GMU site also contains information on how to contact the GMU special collections staff for more information.