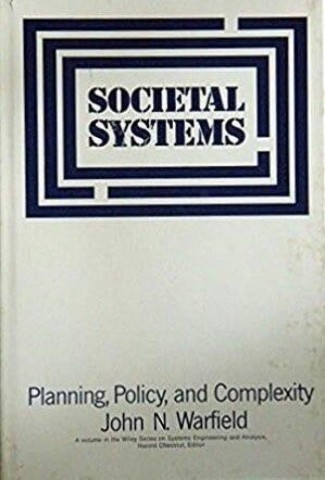 Author

Warfield, John N.

Publisher

Wiley Interscience, NY (1976), reprinted by Intersystems, Salinas, CA (1989) 490p. ISBN 0 471 01569-5
Societal Systems describes a unique methodology for coping with complexity - Interpretive Structural Modeling.
ISM, with its efficient and rapid organization of knowledge, can become the basis for modeling dramatic social or organizational gains.
The book contains the theoretical and mathematical background for the ISM process, which remains in use as a major source for persons wishing to develop software for Interpretive Structural Modeling. A modern version of ISM software is available on this site.
Ajar Publishing is working on a corrected reprint of Societal Systems that may be available in 2019.
Additional Info
Files for Download not available